Bioo Lux is Bioo's first step into nature-driven technologies to embrace the biotechnology transformation.
This lamp plant was conceived as a new way for humans to reconnect with nature through technology in its daily life.
This lamp plant is composed of two main elements: the bottom of the plant pot which is made of natural cork and the main body. The main body illuminates when the lamp plant is switched on, and it is available in two different materials: translucent porcelain for Bioo Lux Premium and 100% recyclable polymer for Bioo Lux Lite.
Everything you need to know about the lamp plant
How does the lamp plant work?
Bioo Lux transforms your plant into a natural switch. Instead of using a button to turn the lamp plant on or off, you simply need to touch one leaf of the plant. How is this magic possible?
Live plants are able to perceive changes in frequency when they come into contact with other organic beings. This ability enables them to take on the role of an antenna, being the reason of Bioo Lux's magic.
Our revolutionary lamp plant also allows you to control the sensitivity of the plant's antenna effect to enhance your experience and simultaneously take care of your plant while using it as a natural switch.
What kind of plants does it need to light up?
We recommend using a succulent plant to ensure the optimal functioning of your Bioo Lux lamp plant.
Specifically, our recommended options are Echeveria SPP, Kalanchoe thyrsiflora, Crassula ovata, Crassula arborescens and Sedum dendroideum. These succulent varieties tend to work perfectly with the Bioo Lux and provide an exceptional visual effect.
Can the lamp plant be watered?
Bioo Lux is created to be the perfect environment for your plant to live, and it's important to ensure that your natural plant receives adequate watering. For succulent plants, we recommend pouring approximately 75ml of water (equivalent to 1/4 of a glass of water) whenever the soil is completely dry, which approximately would be once a week.
To maintain the health of your succulent plant, it is also essential to provide it with indirect sunlight. By following these simple steps, you can enjoy the magic of Bioo Lux lamp plant for a longer period while keeping your plant alive and thriving.
Does it need electricity?
The plant itself does not require a connection to the power supply, but the lamp needs to be connected in order to illuminate when you touch the plant.
However, there is no need to worry, as the living entity of the plant will not be affected by the current. It functions solely as a natural switch. In the event of the lamp being unplugged or a power outage, the plant will not experience any harm or damage.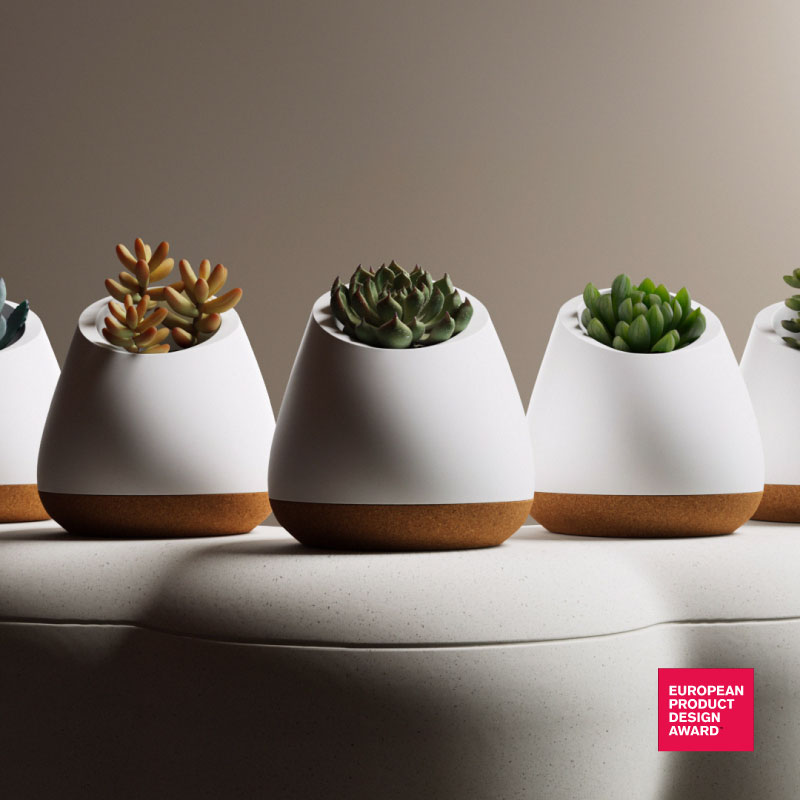 Why choose the lamp plant
Bioo Lux has not only received awards for the biological revolution it represents with its groundbreaking technology but also for its design.
This lamp plant was conceived with the latest design trends in mind, resulting in our proud achievement of winning the European Product Design Award.
Bioo Lux is not only a unique piece of biotechnology innovation but also an award-winning design which would bring to your place a sophisticated style. With Bioo Lux Lite you can elevate your space to new heights with a revolutionary touch of nature.
So, what are you waiting for? Join us in the biotechnology revolution and bring yourself closer to nature in your daily life.